Simple IVR Automation
With MaxContact's Self-Service IVR automation you enhance the chances of making that all-important positive first impression with your customer.
Call centre IVR automation tool
MaxContact can enable your call centre to become 24/7, without the additional cost of extra labour, with self-service Interactive Voice Response (IVR). This allows customers to serve themselves, utilising IVR to perform simple tasks whenever they choose, which has the benefit of increasing customer satisfaction and allowing agents to focus on the more complex calls.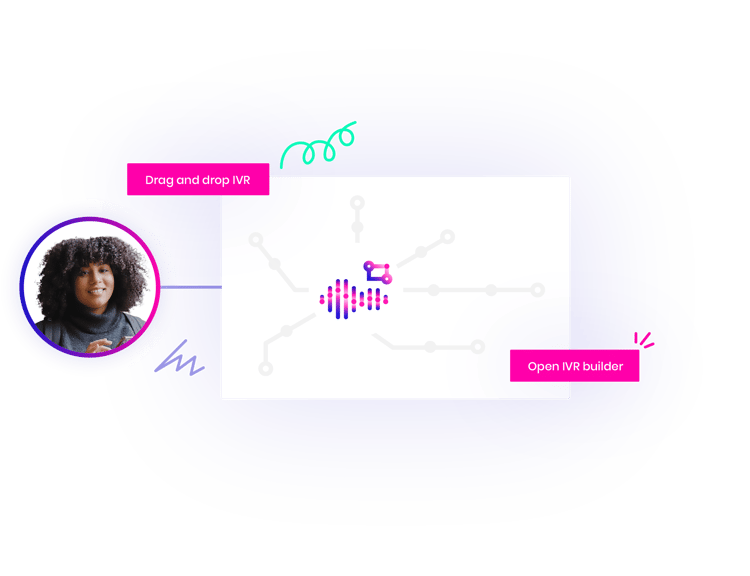 Leaving a lasting positive impression around-the-clock
Call centre IVR is often the first experience that your current, and potential, customers have when interacting with your company. Delivering a solid first impression can be key to winning the business and providing quality CX going forward. MaxContact's IVR automation will enable customers to serve themselves, such as providing updated meter readings, while also allowing your contact centre to be 24/7 – without additional cost.
Reduction in repeat contacts

71%

Improvement in First Contact Resolution

29%

Improvement in C-SAT

15%
Call centre IVR automation features you will love

ID verification
Increase CX by allowing customers to complete ID verification checks via the IVR, meaning that when the customer is connected to an agent they can handle the query immediately.

First contact resolution
Self-service will assist in using the captured information to guide the agent's call to the correct department, and correctly skilled advisor, which therefore increases first contact resolution, improves CX and decreases costs.

Agent alerts
Configure different alerts for different queues so that agents can quickly identify where the call has come from.

Self-serve DNC
Allows contacts to add themselves to the Do Not Call list via the IVR – removing the need for agent interaction.

Text to speech
Translate data from the system into audio, in a human-sounding voice.
Voice messaging
Use interactive voice messaging to supplement outbound dialling campaigns. This can be used in conjunction with text to speech, to deliver bespoke messaging and reminders to your clients – for example payment or booking reminders.
Great to see you, lets work together!