Call centre technology for charities and not-for-profit organisations
Increase fundraising donations and improving donor experience
MaxContact's complete dialler solution will empower your team to engage with your supporters and increase donations.
Not-for-profit contact centre solution
MaxContact's contact centre solution will facilitate your needs and enable you to reach more donors, more often via voice, email, live chat or SMS. As a converged solution you'll be able to follow the donor journey, with full view of all interactions, to better understand your processes and where they can be adapted.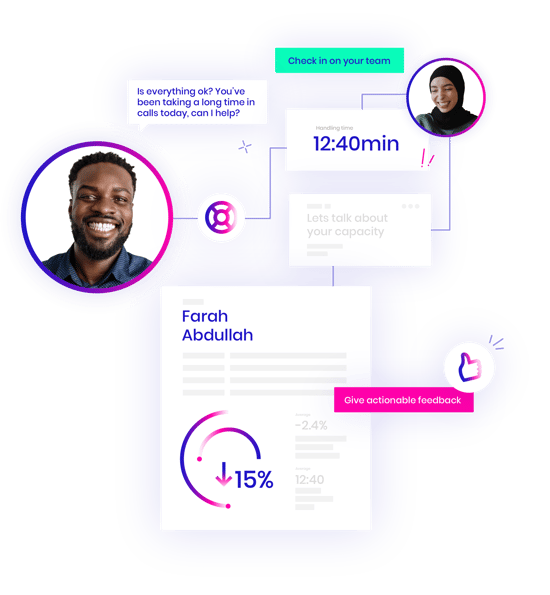 Connecting with donors and engaging your supporters
Fundraisers have long since used call centres to engage with the supporter base and drive donations. What MaxContact does is enables you to streamline your processes, increase connection rates with answer machine detections and best time of day dialling strategies. This allows the agents to focus on spreading the good word of your charity. For more information or to learn more, check out our blog post on The Best Fundraising Call Centre Scripts.

Multi-channel automations
By make use of the digital channels available you can focus on activating your database and driving more connections. Whether that is with Live Chat from your website, or automated emails to confirm the donation from a donor call, MaxContact is here to automate the process.

Lead Rollovers
MaxContact's fully customisable result codes will allow you to configure automatic rollovers. This means you can automatically transfer leads into a designated list to be dialled at a certain part of the campaign. This is especially useful for donors who purchase tickets at the end of a campaign as you'll have a hot list ready to call.

List penetration
Penetrating your lists is key to any successful fundraising campaign and MaxContact's Lead Management tool will provide the means to action this. Filtering supporters by criteria can increase connection rates and give license to your team to work through your funnel in an efficient manner.

CRM integrations
Keeping an accurate, up–to–date CRM is vital in the fundraising sector when you can be managing large volumes of leads. MaxContact's in–house development team can integrate the call centre solution with other solutions such as CRM, back office systems and payment merchants.

Advanced reporting
Whether it is in–house fundraising, or fundraising on behalf of NFPs, you're going to require intuitive reporting to understand what KPIs are being achieved, and how the campaign is tracking. MaxContact's reporting suite will deliver this, and more, empowering you to create your own bespoke reports and also automating the delivery of these to management or even to clients.

Supporter revenue
If you have an acquisition, or re-activation, campaign then you can utilise MaxContact's revenue feature to display how much revenue is being generated at an agent, list or campaign level. This can provide your team with a full visualisation of how the campaign is tracking with real–time statistics.
See how MaxContact can help