Debt Collection Solution's
MaxContact's experience working with the debt collection industry and understanding of its unique requirements has resulted in a solution that can vastly increase the volume of payments processed.
Increase collections with MaxContact
MaxContact is a collections industry award-winning call centre solution that is proven to help businesses engage with debtors and subsequently collect due debts. With many years' experience working with debt collection agencies, MaxContact understands their unique requirements – from contact strategies to integration with third-party debt collection software – and the intricacies of the industry.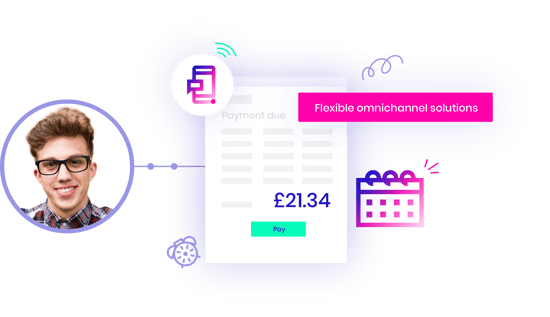 Contact strategies
Using various methods of contact can be required to communicate effectively with debtors. MaxContact's converged solution will allow you to communicate with debtors via voice, web chat, SMS and email, offering the chance for debtors to communicate with you via a channel that they are comfortable with.

Collecting payments
MaxContact's Automated Payment IVR and Agent SafePay offer easy and safe ways for debtors to make payment.

Collection software integration
Integrating your debt collection software with MaxContact is integral to ensuring a smooth collections operation. With many years' experience with DCAs, MaxContact understands the importance of such integrations to enable real time changes to be fed into MaxContact via APIs and kill list technology.

Compliant collections
When contacting high volumes of debtors it is important to remain compliant and MaxContact's dialler will give you this peace of mind. With blended "undroppable" algorithms, your business will be able to increase the number of debtors you reach, while also keeping dropped calls to a minimum.

Real time information
MaxContact's real time dashboards will display your KPIs and show exactly how the collections campaigns is tracking. If you're collecting on behalf of a third party, then this information can also be shared with your client for maximum transparency.

Blended campaigns
Having effective, blended campaigns will maximise agent productivity and also customer experience. Campaigns can be staffed to keep inbound call wait times to a minimum, while also working through outbound contacts to ensure the campaign is efficient.

Post-call actions
Allow agents to pass a call on to an IVR at the touch of a button, play a recorded terms and conditions message or leave automated answer machine messages – freeing the agent to focus on the next call.


Infinite DNC lists
Create unlimited Do Not Call Lists which are customisable and 100% protected.
See how MaxContact can help