Workforce Management &
Call Center Rostering Software
Understanding workloads, reaching KPIs and keeping everyone happy can be a juggling act, but MaxContact's WFM package is here to help.
Book A Demo
Call centre workforce management software that makes rostering simple
Due to all the variables in place, scheduling contact center agent shifts can be a mammoth task. There are many things to take into consideration, including agent skill sets, call volumes, KPIs, SLAs … plus agents' holidays, sick days and contracted hours!
A Workforce Management tool uses statistics to generate accurate forecasts to ensure you have the correct number of users with relevant skill sets to meet customer demand and SLA targets, whilst ensuring that you are efficient and not over-staffed.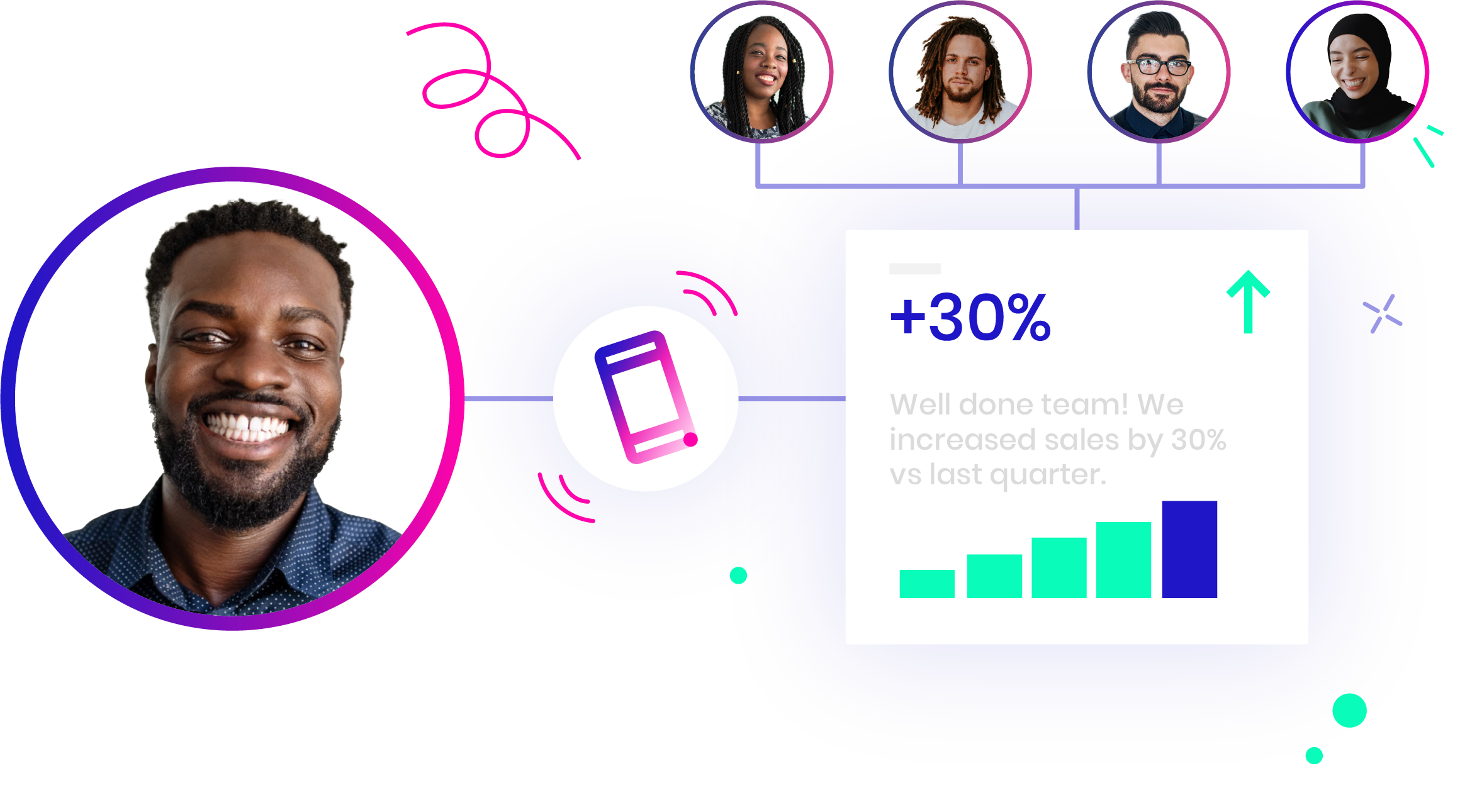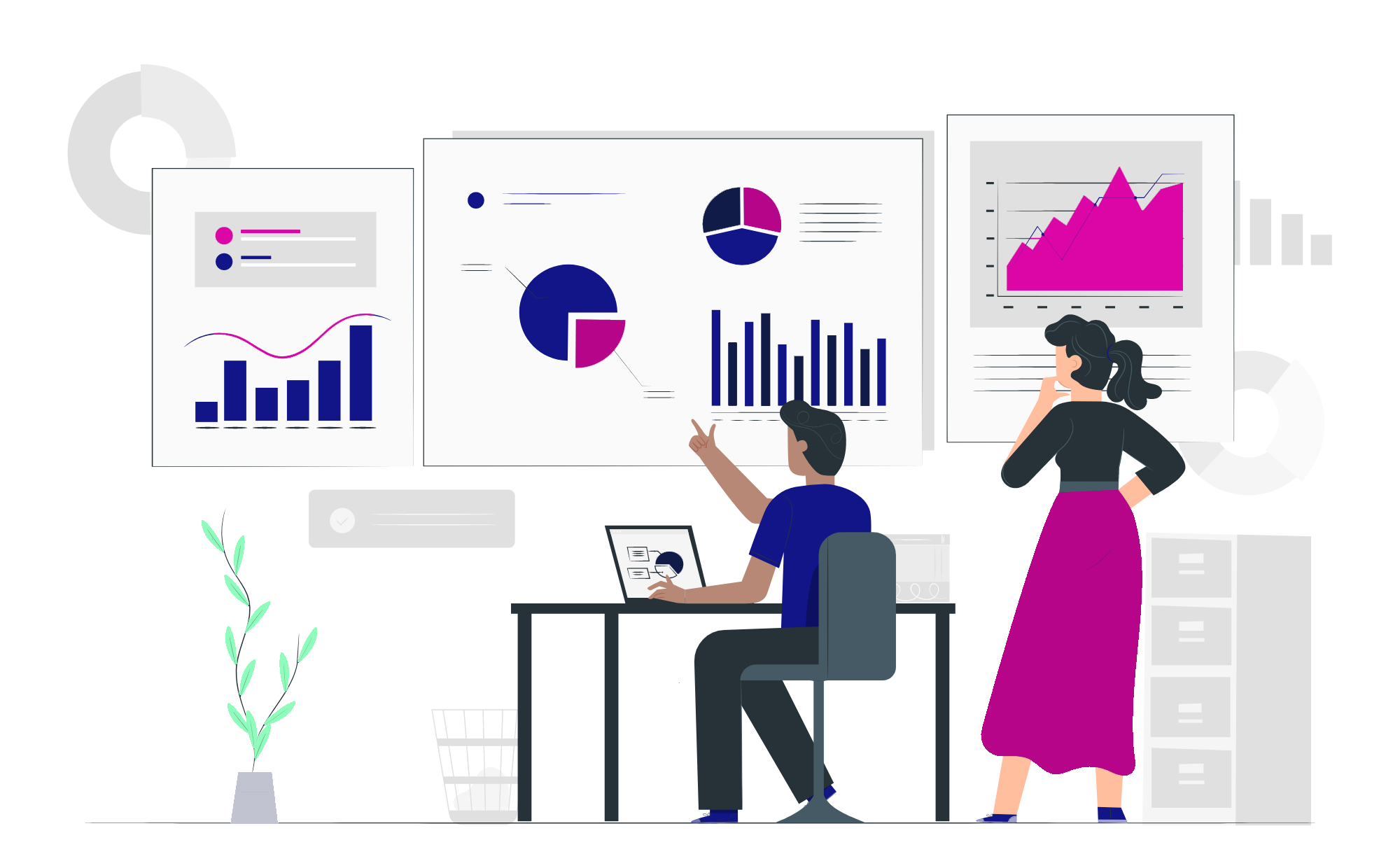 Having a Workforce Management tool equips your workforce planning team with the visibility to schedule shifts without the guesswork. It also allows them to build 'what if' scenarios for unexpected demand and create shift schedules without involving manual processes.
This helps to increase employee satisfaction and reduces employee retention and in turn reduces recruitment costs. You can be sure that you are staffing appropriately and not spending more than is needed on additional staff, all whilst keeping customers happy with your brands SLA's.
If you're looking to improve customer experience, streamline processes and cut costs without compromise, then a workforce management system is for you.
Automated call centre WFM forecasts
Configure your shift patterns and schedules then allow the WFM package to quickly generate the forecast. This can then be distributed to the business at a click of a button.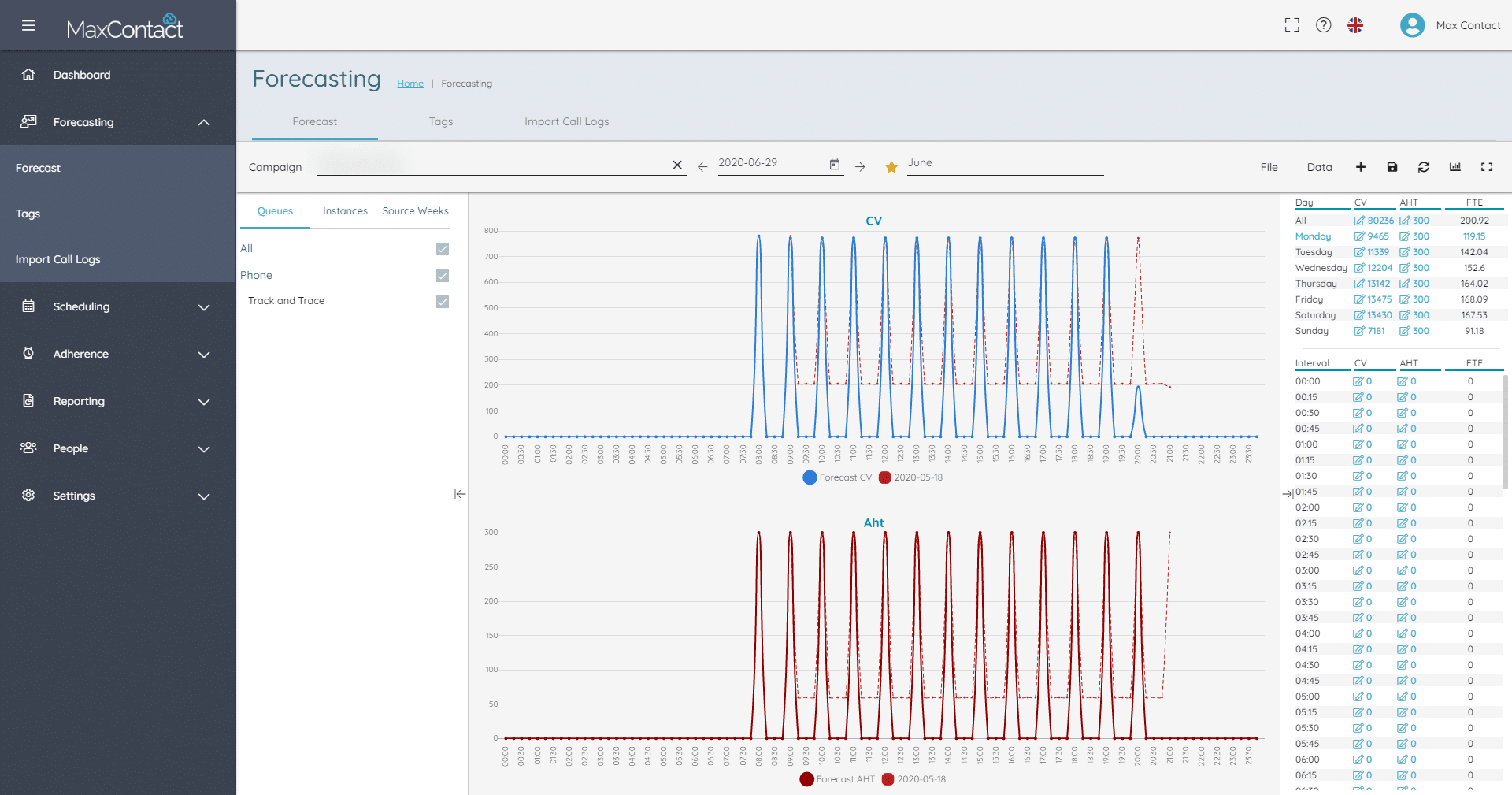 What are the benefits of using our Software over traditional call center rostering methods?
Accurately schedule shifts to optimize customer experience by having the right people, at the right time, available for the customer enquiries.

Cut costs by increasing employee satisfaction and retention in your contact centre. Staff appreciate having the correct workload and the modern worker is focused on shift flexibility, give your staff the flexibility with their own portal and app login.

Automate your business processes with a modern workforce management system that also integrates with your payroll platform to smooth workers compensations.
Workforce management software features you will love

Accurate WFM scheduling
MaxContact's WFM package can use historical data to accurately forecast your needs based on information, rather than an assumption of what may be required.



Individual portal access
Management and agents get access to their own WFM portals. Agents can request holidays and shift swaps, which can automatically be allocated based on pre-determined rules.



What if?
MaxContact's WFM package allows you to go through "What if?" scenarios. This will accurately allow you to forecast what is required to reach certain levels of performance, or what staffing levels would be required for such performance.



WFM integrations
While the WFM package can sit within your MaxContact contact centre software, it can also integrate with your other business partners including phone systems, email software, web chat software, social media, CRM, payroll and HR systems.


Book a WFM Demo today!
Speak to one of our team today about Demoing our Workforce Management Platform.
Book A Demo today!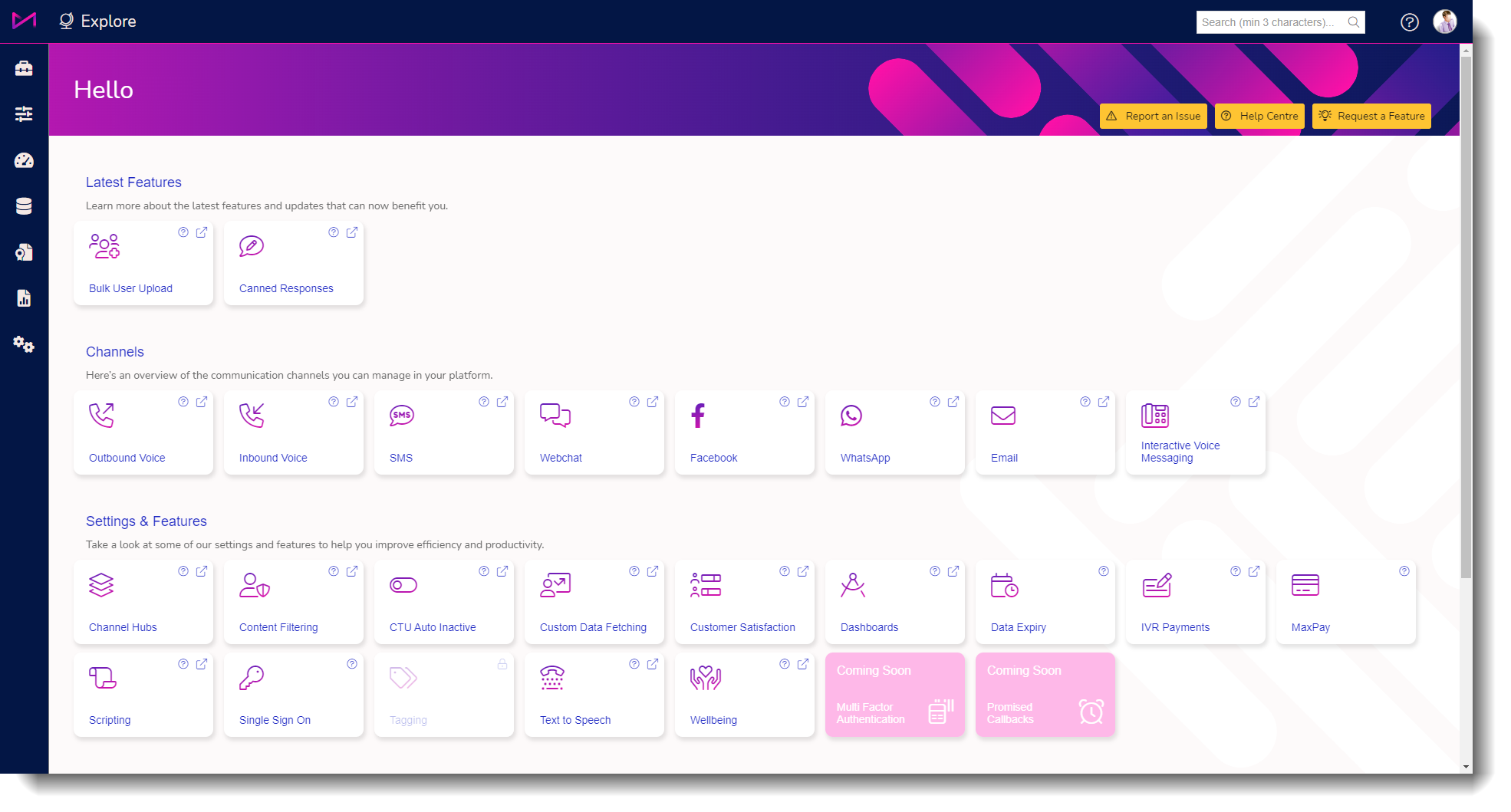 Frequently asked questions
Workforce Management software is a scheduling tool that optimises your team's working hours to make best use of resources and improve customer experience. It automates the mundane tasks that are associated with roster management and allows you to free up valuable time for your management team to focus on other tasks, whilst ensuring that the team is equipped to meet your customer service goals.

When it comes to rostering for call centres, you want to be using historical data and live data from the contact centre to forecast interaction volumes, wait times, handle times and subsequently the number of staff required to meet your customers' expectations.

There are key items to understand before beginning the process.

The number of employees available

The skill sets that are required and the employee split across these.

The workload including the average handle time

Interaction patterns – when and how frequently new interactions enter the contact centre

Shift profiles – how the working day is configured including opening time, scheduled breaks, meetings, training and finally the closing time.

Employee availability – what hours an employee can work, how they are contracted and any rest times that are involved.

Who wants more manual tasks that can only lead to time consuming processes and increase the likelihood of making mistakes? By using an automated system, you can reduce the staff hours spent on mundane tasks and allow them to generate schedules that can be seamlessly delivered to staff via email, SMS, or calendar integration.
What else do we offer?
Other Solutions Available
Check out what other solutions are available within MaxContact and how they can help grow your business.
Download MaxContact's
WFM brochure
For more in-depth information about our WorkForce Management (WFM) software, Download our brochure today.