AI Call Centre Software
Harness the power of AI software by using all the tools available to deliver a superior service for your contact centre.
Book A Demo
What is AI Call Centre Software?
AI is now in everyday life and no more so than in the contact centre. From Speech Analytics to outbound predictive call routing, from Virtual Agents; AI software is truly embedded into MaxContact. Utilising the power of AI within your contact centre has the benefit of keeping your contact centre ahead of the curve and your competition.
Now is the time to harness the power of AI and deliver a superior service to your customers. We know that the modern customer will move brands if the service is not sufficient so now is the time to empower your contact centre to meet the demands of the modern consumer.
By utilising AI software with MaxContact, you can
Increase sales conversions whilst remaining compliant with our Speech Analytics package. Our advanced AI Speech Analytics will monitor 100% of your interactions to ensure that your team are working at an increased efficiency whilst being compliant for regulatory purposes.
Take advantage of the most powerful AI Predictive Dialler on the market. Understand why companies across the Globe have reaped the benefits of our advanced dialler to improve their outreach to increase their target conversions. Our AI-driven algorithm will ensure you get the best out of your data to have better conversations, more of the time.
In the modern labour market, we understand that the cost of human power can have a large burden on contact centres; especially when they are left to deal with low-level enquiries. That is why we offer you the Virtual Agent! Our Virtual Agent harnesses cutting-edge Conversational Voice AI to handle customer enquiries. This can be used in both inbound and outbound environments and can take the load off your human team to allow them to focus on the more complex inquiries. Our Conversational Voice AI allows you to do more, with less.
Bringing on these AI tools can revolutionise your business whilst improving all key metrics including customer and employee experience.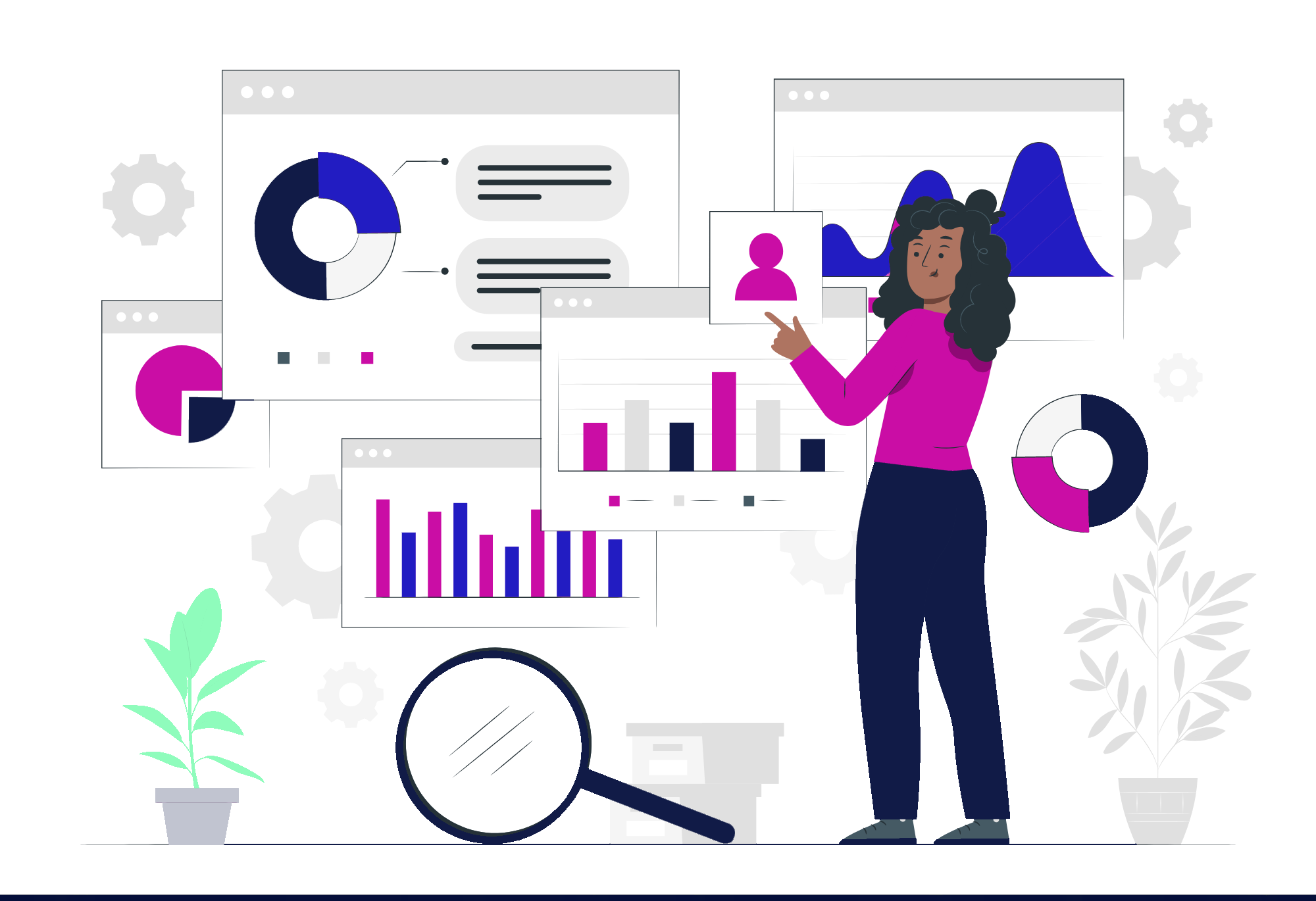 Why Invest In AI Call Centre Software?
The AI revolution is here, and it's here to stay. If you're wanting to stay ahead of the market, then now is the time to invest in AI software. With AI being readily available, it is vital that investment is made – the tools can advance all aspects of your business including; sales, customer service and compliance.
A recent benchmarking report found that 73% of respondents were looking to invest in AI software in the near future. Can you afford to be left behind?
AI software works in many ways in the contact centre. Have you ever spoken to a financial provider who then reads out a list of terms and conditions before finalising an over-the-phone contract? This is for legal and compliance reasons and is where Speech Analytics comes in to ensure that the customer service representative has read out exactly what is required. Industry governing bodies can request access to your compliance records and proving that you are monitoring 100% of calls is a fantastic way of proving that your contact centre is running with compliance at the forefront. We know that not every business is the same which is why our AI Speech Analytics is completely tailored for you. You decide the key phrases, the negative keywords and the positive phrases that you wish to be highlighted and therefore what the follow-up action is.
What about the industries that wish to use proactive outreach to target new and potentially existing clients? Outbound dialling via an AI-driven dialler is a very efficient way of contacting customers for better conversations. Our AI-driven algorithm will monitor the best times for recalls, when to call leads based on history and how to work proficiently to ensure more conversations, with fewer attempts, to provide a better experience for all involved. With the algorithm continuously learning, you can be assured that your dialler strategies will continually be refined.
"Isn't AI supposed to remove agents?" This is a question that we get asked all of the time. Whilst we don't believe that there will be a time with no agents, we do believe in using Virtual Agents with Conversational AI to remove the burden of enquiries that agents need to deal with; leaving them with the time and resources to deal with the higher value, and often more complex tasks. Our Virtual Agent is designed around your business and is there to handle initial interactions with customers. It can utilise knowledge management systems, websites etc to have a conversation with a customer and provide the correct answers. If, at any stage, the conversation is not able to be answered by the Virtual Agent then it will leverage the human agent team and put the customer through to speak with a customer service representative. All items with the Virtual Agent, including voice and tone, can be customised to suit your company brand.
As pioneers in the contact centre industry, we have always looked to develop and stay ahead of the market when it comes to our offerings. This has led us to work with many companies on their AI journeys. From an Australian fundraising client who wanted to ensure that they were being compliant and respectful to their donors, to an NSW financial company who utilised our Virtual Agents to warm up an existing database for appointments via outbound Conversational Voice AI.
We are always open to a conversation and will listen closely to ensure that your wants and needs meet our services to ensure a close working partnership.
Frequently asked questions
AI can revolutionise your call centre by giving you the tools to do more, with less, to improve all aspects of your business. If you're looking to take the burden off your team then Virtual Agents with Conversational Voice AI will do just that, likewise, if you're looking to improve compliance monitoring then Speech Analytics will achieve this goal.

No – we firmly believe that there will always be a place for agents. However, AI will be brought in to handle less complex tasks, and although it will advance and learn, we believe that there will be a need for agents to handle more complex enquiries.

No – but like all software appropriate training is supplied to ensure that users are proficient in the software. Our AI software is designed for ease of use, but we also ensure that users are sufficiently trained to capture an ROI on their investment.
What else do we offer?
Other Solutions Available
Check out what other solutions are available within MaxContact and how they can help grow your business.
Does your Contact Centre Platform measure up?
MaxContact is the ultimate Call Centre Software built entirely around your business's individual needs.

Whether it's outbound, inbound, blended, Omni, or a mix of them all, you can manage multiple interaction channels via an easy-to-use management portal – all converged in one solution.