Power - Progressive Dialler
Power your teams with automated dialling to increase team efficiency.
Book A Demo
What is a Progressive Dialler?
A progressive dialler is a technique for making outbound calls that queues up the next contact in your dataset ready to be dialled when the next team member becomes available. This results in the next lead being automatically dialled which increases productivity and keeps the team active.
This method is widely used and is intended to boost agent productivity whilst also removing the risk of dropped calls during outbound campaigns.
Why Invest?
Diallers are a key component in a call center business and benefit both the business and the staff using the system. Having a sophisticated system available to help generate new and drive existing business can only be a massive positive.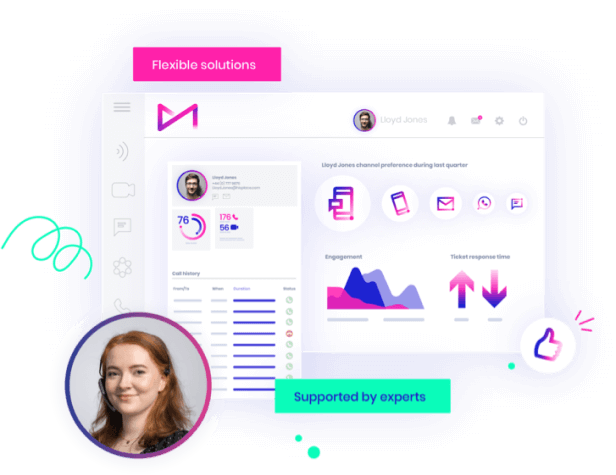 Features of a Progressive Dialler

Instant and automatic dialling
When the leads have been imported into the system and staff are ready to take calls, the dialler will start placing the calls based on the number of staff members available.

Only dials when Staff are ready
Unlike the predictive dialler, the system will only dial leads when a team member is ready. The system will still only deliver live calls but will only place them when a team member is available.

Perfect for existing client base
With the system automatically dialling only when someone is available, it's perfect for calling existing clients/campaigns.
How Does It Work?
Staff log into MaxContact and select the campaign they are calling.

Staff change their status to ready so calls will start to come through.

Calls will only be placed once the team member is ready.

Once call is complete and dispositioned, a new number will begin to dial.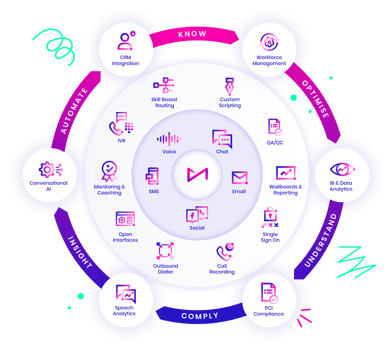 Benefits of using a Progressive Dialler
Why Trust Us
Cost-effective contact centre solutions, with superior service and support levels, is part of the MaxContact difference.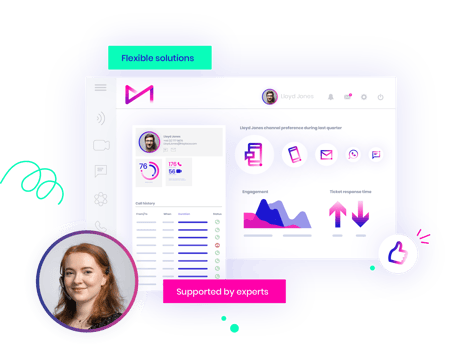 FAQs
Potentially. Our team have done many integrations with custom software. The first stage is to start a conversation to see what can be achieved.

All of our integration work is carried out by our in-house development team. This ensures that the project is completed to a high standard and meets your requirements.

The main difference is that a progressive dialler will only dial a record when a team member is ready. This is one to one dialling. This creates a smooth transition between calls and ensures that the team are efficiently working through the data.

A predictive dialler will dial multiple lines at once and will be dialling in advance of a team member being available. This is because it is predicting when a team member will be free and will already have a connected call lined up to present to the agent.

The best dialler for a call centre depends on the specific needs of the business and often differs by campaign type within the call centre itself. Below is a list of the types of diallers and what type of campaign they are often suited to.

Preview Dialler - this allows the agent to review customer information before placing the call. Automation with

preparation

. A preview dialler is often suited to

sensitive

calls or campaigns where the cost of leads is expensive.

Progressive

Dialler

- this automatically dials the next lead when the agent goes ready. This means that it is dialling one to one and will only place a call when there is a team member ready. This is often used in campaigns where speed and

accuracy

is required and is often a good step up from manual dialling as the teams become much more efficient.

Predictive Dialler - this uses advanced algorithms to predict when an agent will become

available

for a call. The dialler will be dialling multiple leads in advance to ensure it can keep the agent idle time to a

minimum

and connect them with a live call without delay. Predictive dialling is best suited to campaigns where there is a large data set that is required to be called and the focus is on volume.
What else do we offer?
Other Solutions Available
Check out what other solutions are available within MaxContact and how they can help grow your business.
Does your call centre platform measure up?
MaxContact is the ultimate Call Centre Software built entirely around your business's individual needs.

Whether it's outbound, inbound, blended, Omni, or a mix of them all, you can manage multiple interaction channels via an easy-to-use management portal – all converged in one solution.
Get Started with your 30-day Free Trial Today!