Cloud Call Centre Software
Equip your Call Centre with an enterprise-grade Customer Engagement Platform to give your customers and staff the experience they deserve.
What is Call Centre Software?
Call Centre Software is the underlying technology that handles all outbound and inbound calls, plus web chat, email, conversational SMS, WhatsApp and social media channels.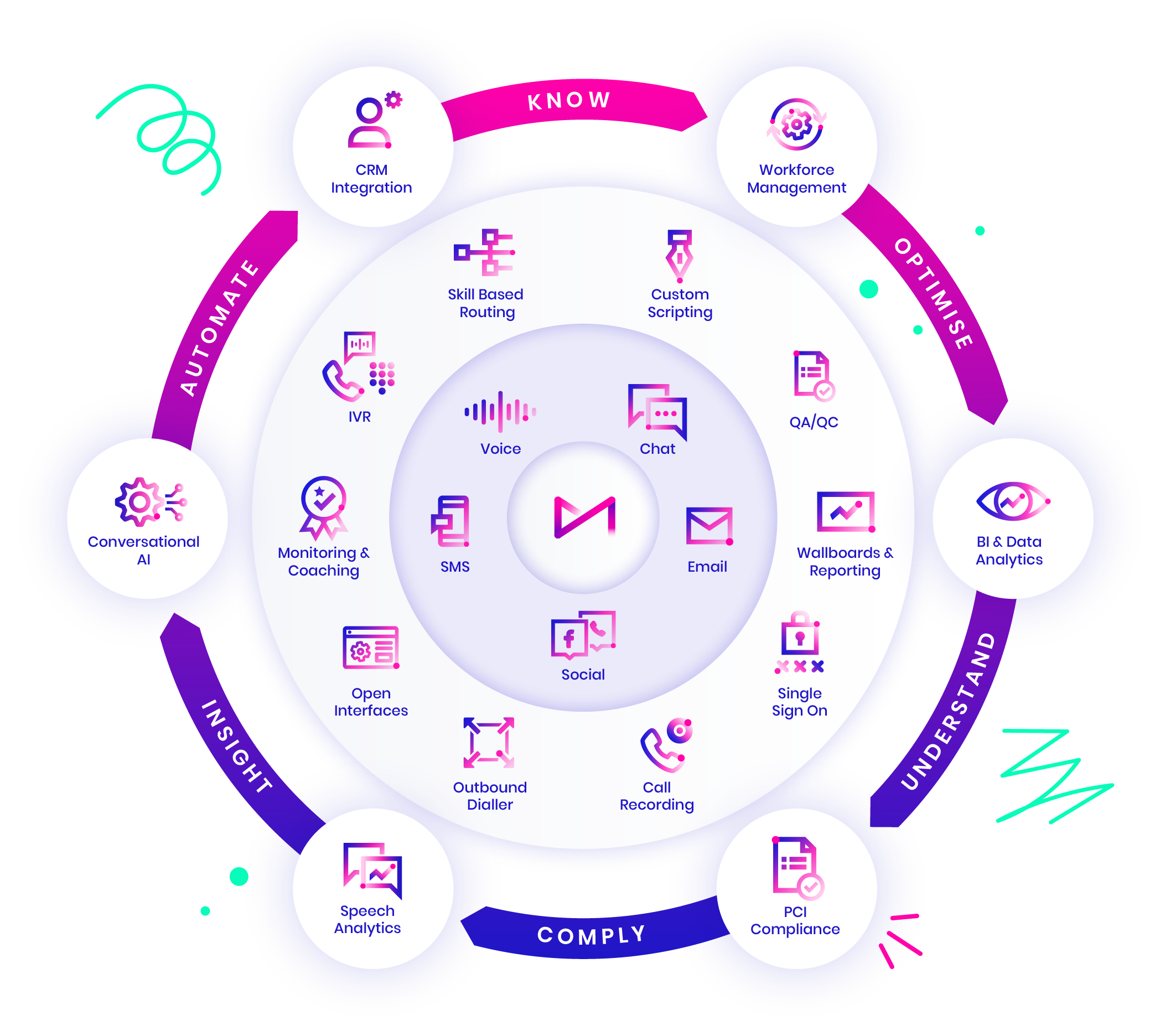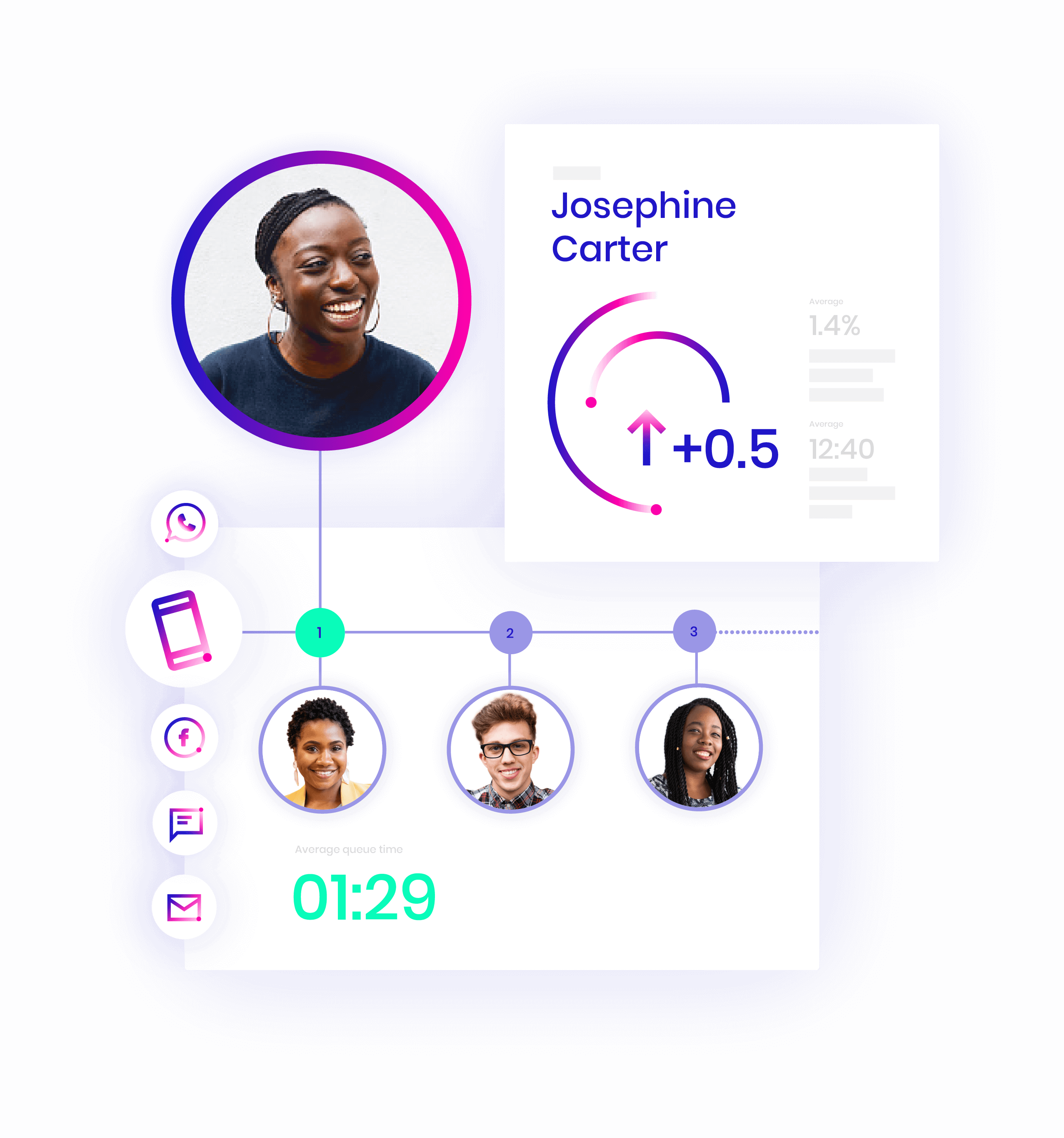 Why Invest in Call Centre Software?
Operating a Call Centre comes at a cost, but the cost can be even more significant if you invest in the wrong technology. The impact that this can have on your customers, and staff downtime, can be huge. Therefore, it is vital that you choose a proven Call Centre Software provider with clients around the Globe.
Features of the MaxContact Call Centre Software?
Outbound Dialling, your way. Predictive, Power, Preview dialling to empower better conversations.

Omni Channel
Web chat, email, conversational SMS, WhatsApp and social media to enable customers to communicate on their channel of choice.

Feature Rich
Intelligent IVR, Reporting, Quality Assurance and Unlimited Dashboards and Wallboards for full visibilty.

Enterprise Connectivity
We partner with the best telcos to deliver enterprise-grade call quality and low-cost international call routing.
How does the MaxContact Call Centre Software work?
Easy sign-in

Agent logs in to the one platform and can see full visibility of their queues and SLA's.

Priority workflows

Interactions are prioritised and agents communicate with the required customers.

Keep on track of customer experience

Staff can work on the channels that suit their skills and the workload capacity can be altered by management to ensure staff are not overwhelmed.

Business clarity

Team leaders and management get full visibility of the operations and are equipped to make changes on the fly to ensure the best business outcomes.
The benefits of Call Centre Software

Clear Visibility
Call Centre Software can amass a significant amount of data that can provide key insights into the business. We make it easy for you to view and digest this data.

Scalable
Our cloud-based Call Centre Software is hosted in Microsoft Azure which provides stringent data sovereignty and scalability. Be sure to know that as large as your business grows, you'll have the software to support you.

One System
Forget about having multiple operating systems and partners. Handle all communications in one, easy to use platform.

Deliver better customer experience
Enable your customers to contact you in the method they desire, and when they desire. Plus, if they switch channels, the information is there and the customer does not need to repeat themselves.
Why Trust Us
Cost-effective contact centre solutions, with superior service and support levels, is part of the MaxContact difference.
FAQs
We support outbound voice, inbound voice, web chat, Email, SMS, WhatsApp and Facebook Messenger.

It is one single sign-on for the team members. All information is available on one screen.

Yes, we work with the best telcos to provide international dialling rates. This is part of our package offering.
See how MaxContact can help