Simple drag-and-drop dashboard interface
MaxContact's easy-to-use dashboard designer will allow you to design, build and publish as many dashboards as your business requires. Different campaigns may require different statistics and with MaxContact's customisation abilities that is not a problem. You can focus on the information that you need.
Check in anywhere
Jump online and view your key metrics, wherever you are.
Wallboards
Whether you want to use them in the contact centre, or provide your customers with key real-time information, MaxContact's intuitive wallboards will deliver.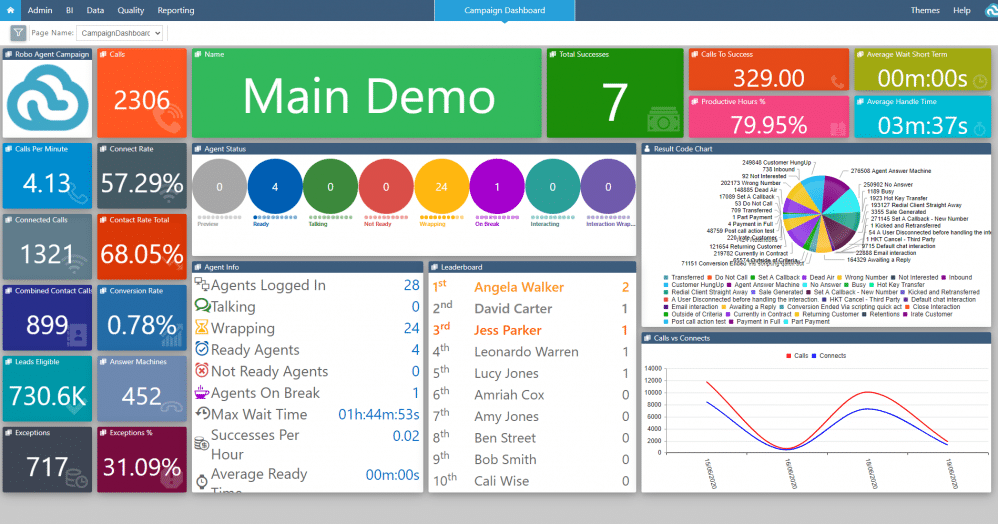 Address
15/8 Fairfax Street,
Sippy Downs,
Queensland, 4556.
Phone
Aus Support
NZ Support
Email
Are you ready to
increase your leads?